VCKC is on a journey to be known as "that church" who has a reputation for loving others, meeting people where they are, and providing help when people need it.
Throughout the year, we focus on various types of outreach and compassion initiatives where we have the opportunity to serve and love the community around us.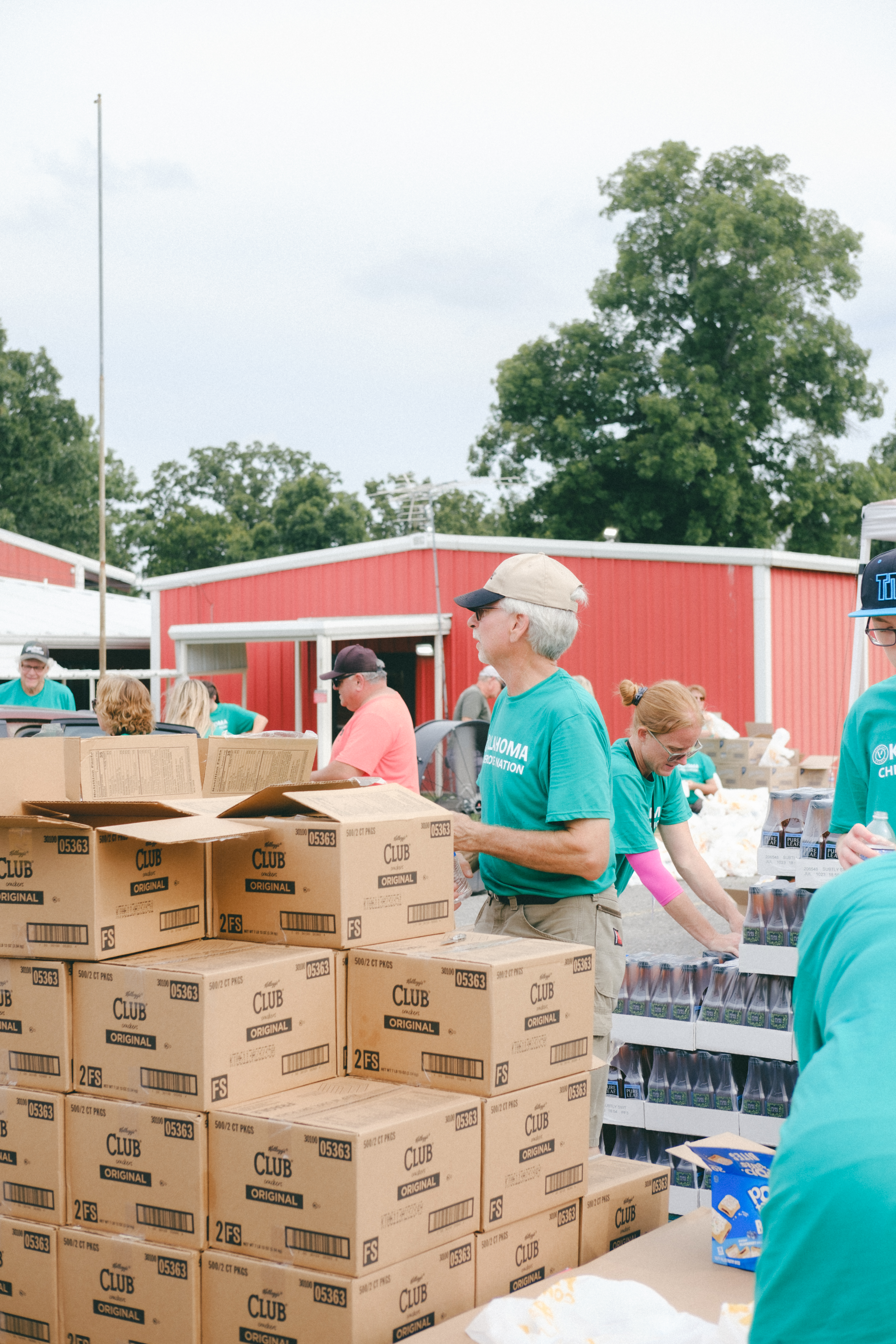 Special Events
Throughout the year, VCKC hosts special events for our surrounding community. These include Serve Days and Back to School Giveaways, as well as Thanksgiving and Christmas outreaches.
Another special event is our annual mission trip to the Cherokee Nation. VCKC has developed an amazing partnership with a great community in Salina, Oklahoma. In this community, we have helped support their school, Wickliffe Elementary, with improvement projects, hosting a kids' summer camp, and special holiday events
These opportunities allow us to be "the hands and feet of Jesus" to our neighboring communities.
Food Pantry
Foster Care
Harvesters
On the 4th Saturday of each month we partner with Harvesters Community Food Network to host one of the largest outdoor food distribution events in the Kansas City area.