Baptisms and Child Dedications
Baptisms and Child Dedications are a special time of celebration at Vineyard Church Kansas City. For many, Baptism is a sacred step of faith, outwardly declaring the transformative work of the Holy Spirit in their lives.
Likewise, Child Dedications carry a sweet significance as parents dedicate themselves to teaching their children who Jesus is, how He lived and died for their sins, and how they can know Him and follow Him for the rest of their lives.
We delight in the individuals and families that make the decision to live for Christ. We want to celebrate these special decisions with you.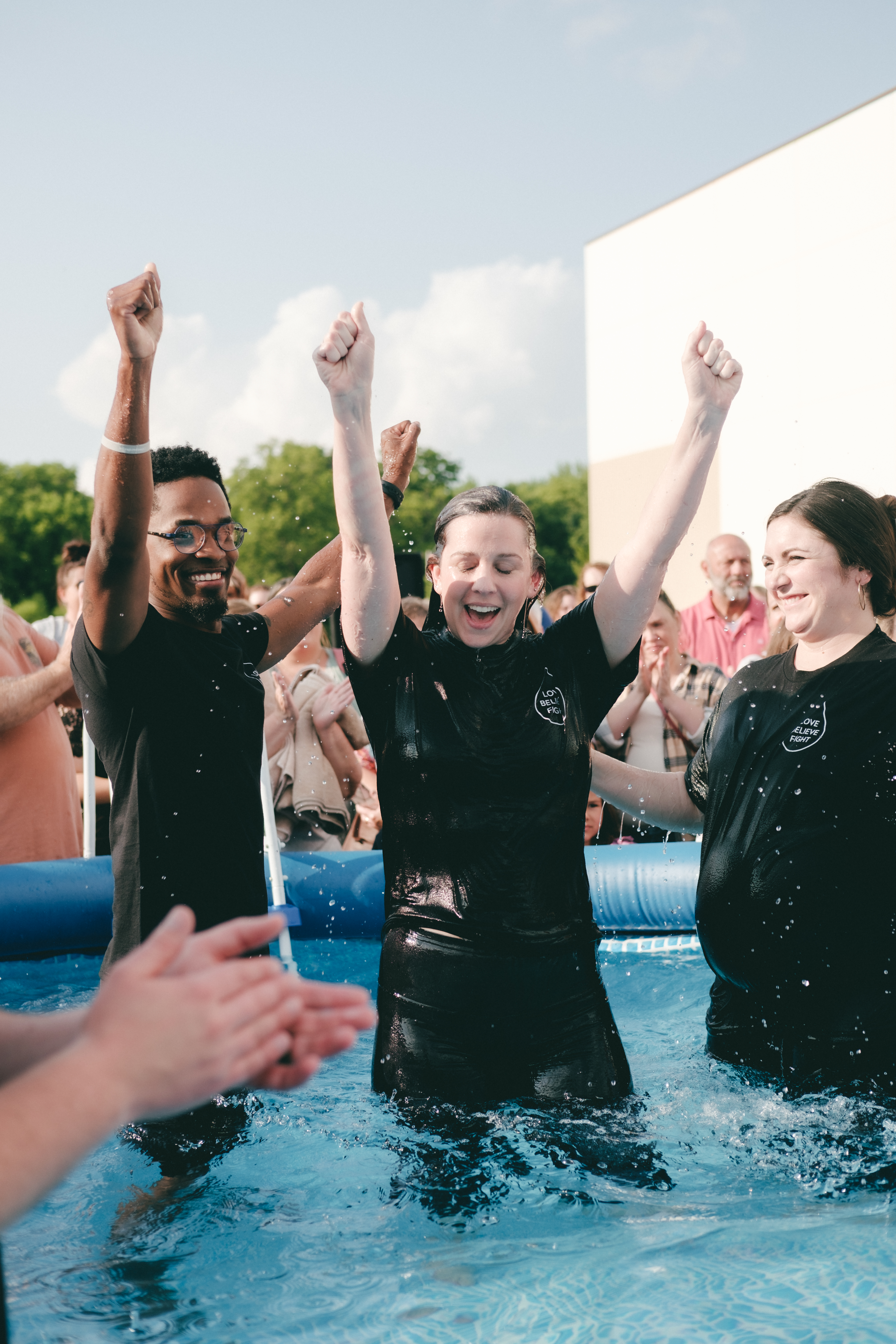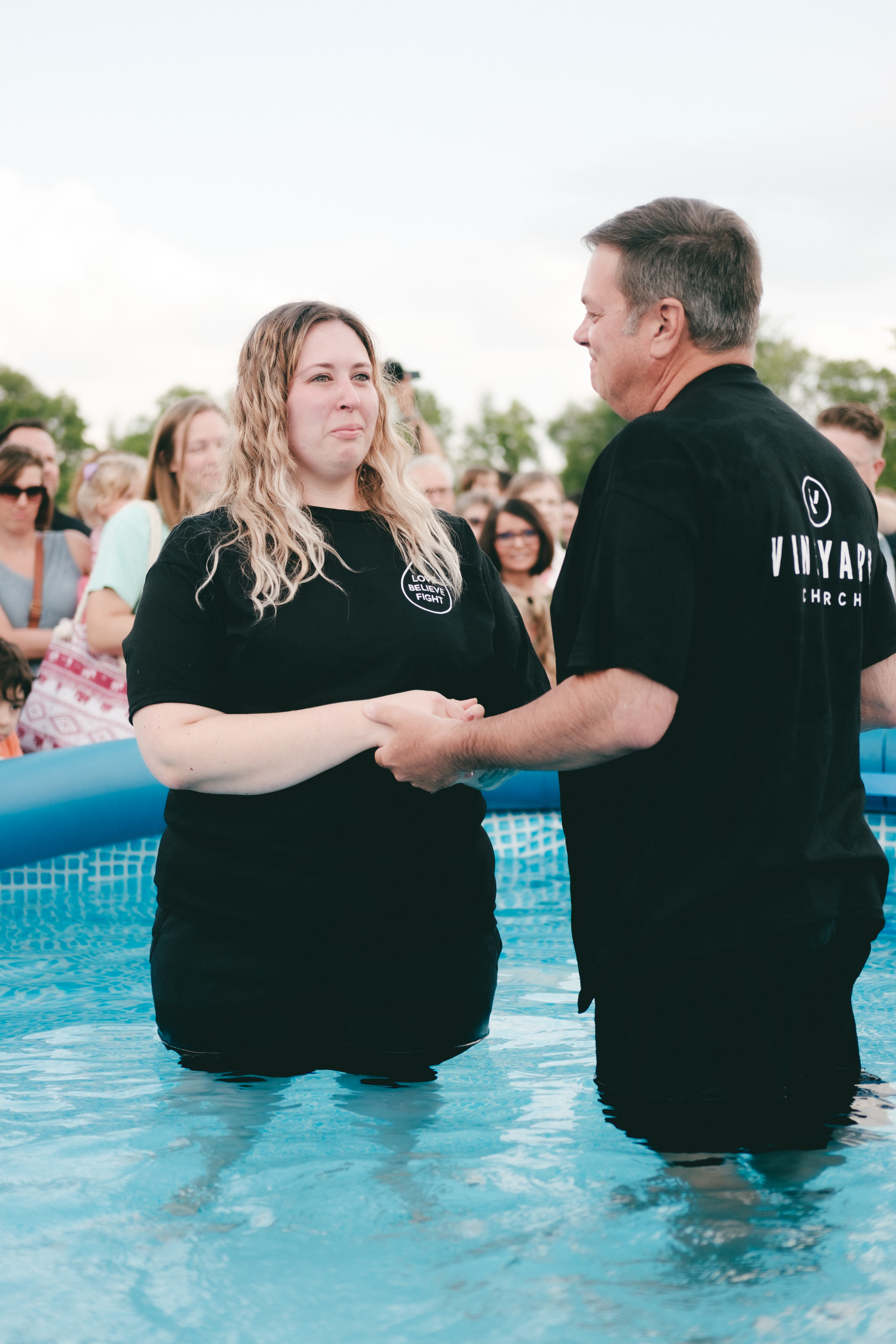 Baptism is an outward act representing an inner decision to follow Christ. It's a beautiful symbol of the resurrection: Our sinful self dying to our resurrected self, saved by Jesus Christ. If you're ready to take this step of faith, connect with our team to get the process started.
For parents, a child's dedication is a public declaration of their intention to raise their children to love and follow Jesus. It's a sacred vow before God to train a child in a godly way, according to Scripture. If you're interested in
having your child dedicated to the Lord, we invite you to connect with our team.